Valentine Project
that I did! I had so much fun
Painting on these Glasses
, or Champagne Flutes, with this pretty
Lace Stencil
!
You my have seen some other projects that I've done using this same
Martha Stewart Adhesive Silkscreen, by Plaid,
. I just love it!! It's called
Antique Lace
, and you get 4 difference patterns in the package, I used the narrow lace one for this project.
Supply List:
1) Martha Stewart Adhesive Silkscreen
2) Foam Pouncer
3) Martha Stewart Gloss Glass Paint - Opaque- Camellia Pink
4)Glassware
Step 1:
Apply the silkscreen to clean Glassware.
Step 2:
Using the Foam Pouncer apply the paint to the Glass.
Step 3:
Immediately peel off the Silkscreen and allow the glass to dry. (Make sure you wash the silkscreen out right away!)
HERE
.
Now you have some beautiful looking Champagne Glasses for your
Romantic Valentine Evening
!!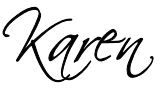 *This post contains affiliate links